Hi Friends,
Welcome to the second episode of The Positive Change Guru Podcast, the podcast for a positive community. We want you to be inspired, achieve your dreams and take action. Our mission is to help you achieve your goals and unleash your awesomeness by providing you with practical, actionable tools for positive change. So what better place to start than with the subject of our second episode,  Introduction to Mindfulness. Let's go!

Introduction to Mindfulness
There has been an explosion of interest in mindfulness over the past ten years. Everywhere you turn the conversation will sooner or later turn to mindfulness whether it's at work or at home. You probably already know someone who has tried it or practices it. But what exactly is it and how can you develop it. In this podcast we'll take a look at some key mindfulness concepts and introduce you to some simple mindfulness practices that you can start to use straight away.
What you'll find in this 'Introduction to Mindfulness' show
In our second show we take a deep dive into mindfulness. We'll introduce you to what mindfulness is and isn't.
Listen in to this episode and discover:
What is mindfulness

What is mind-less-ness

How you can identify whether you are mindful

Who is using mindfulness

How mindfulness can help you to build resilience and reduce stress

Practices and tips to develop mindfulness
Thanks for listening!
We'd love to hear your thoughts:
Leave a note in the comments section below
To help us build a positive community:
Leave a review of the show on iTunes. We read every review and your rating really helps us to spread the positive change message.
Subscribe on iTunes
or catch up with us on Stitcher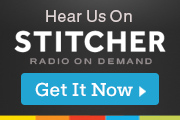 Right click here and save as to download this episode to your computer.
Resources
Free Assessment: How Mindful Are You?
The Free PCG E-Book: Meditation a Beginners Guide
We've helped hundreds of individuals and organisations develop a mindfulness practice. We'd love to help you discover more about our mindfulness consultancy, training and courses. Find out more.