You're an Imposter. That's right, you're a fraud. Everything that you've ever achieved is down to dumb luck. You've blagged your way to where you are. How come nobody else has noticed except you? You've conned them all. Sound familiar? If you're suffering from imposter syndrome you're in good company. Research suggests 70% of us will experience the phenomena at some stage in our lives. Look around you, is it really true that everyone else is smarter than you? Perhaps they're shiftily looking sideways in your direction and wondering the exact same thing? But how to get rid of that constant fear that you're so fake? Imposter syndrome & how to beat it.
Popularised by Dr Pauline Clance in the 1970s, imposter syndrome remains alive and kicking today, fuelled by the use of social media and constant connectivity.
Do you have Imposter Syndrome?
Experiencing something of a renaissance, you'll recognise it by the feelings;
You don't deserve your success
Your achievements are down to serendipity or even worse pure fluke
At some point you'll be found out
You feel bad for conning others
It's hard to take a compliment because you don't really deserve it
You constantly feel that others are smarter than you
You punish yourself with perfectionism
You find yourself working late to make sure everything is 'just right'
If you manage others you feel that you need to micro manage them just to 'be sure'
You avoid anything that you suspect you won't be able to do
You're convinced you're the only one
You feel more than just a little exhausted keeping up the pretence
Now you know you're not the only person on the planet who feels this way you can relax. But how can you start to overcome it?
Five Steps To Kick Imposter Syndrome To The Kerb
Self Acceptance: Imposter syndrome is part of being a human being. In fact, it's prevalent amongst high achievers rather than perpetual slackers so recognise that your self assessment could well be skewed. Let go of perfectionism and acknowledge that you're doing your best. Constant striving will just heap the pressure on and you can use your time more effectively than that.
Stop Comparing Yourself: If we ever stopped to have an honest conversation with others about how we really feel there would be a veritable avalanche of astonishment. If 1 in 7 of us has experienced imposter syndrome you do the math! That person who you are comparing yourself to is probably wondering why they're not as smart as someone else. This is how we are as humans. When we constantly compare ourselves to others (upwards or downwards) it damages us. So much so that Iyanla Vanzant describes it as "An act of violence against the self." We think she's right.
It's ok to be scared: You can harness that energy and do something creative with it rather than feeling overwhelmed. Recognise that everyone experiences a learning curve when they try something new and you're no different. As human beings we learn by failing, it's what we do with that failure that matters. Develop a growth mindset (check out our growth mindset podcasts and blogs) and utilise new learning information the next time you try something new.
Acknowledge your successes: That's right, your achievements didn't just happen by themselves. Recognise that you showed up, you stretched yourself and you definitely did something right. Keep a box or file of successes (certificates, wins, momentos, compliments or good things that people have said about you, photos) to remind yourself of how hard you've worked and what you've contributed to your successes. When imposter syndrome strikes, tell it to get back in it's box by getting out yours.
Put Yourself Out There: Instead of avoiding challenges where you fear failing, launch yourself into them. Known as 'flooding' in psychology circles it will enable you to shake off the need for perfectionism. The more you attack your fear of failure head on the less you will be concerned with looking foolish. Say 'Yes' to new challenges and treat them as research. Each time you approach a new goal you'll find out what works and more importantly what doesn't, leaving you better equipped for the next time.
There's only one you: That's right, we're with Chesney Hawkes on this one. You really are the 'One and only you.' Whilst you're bust holding yourself back and allowing imposter syndrome to take the wheel, the world is missing out on the unique talent that is you. Once you kick imposter syndrome to the kerb and learn how to overcome it, who knows what you'll achieve?
Still wondering if you have Imposter Syndrome?
Take our free Imposter Syndrome Test 
Listen to our How to Overcome Impostor Syndrome podcast on iTunes
or join us on Stitcher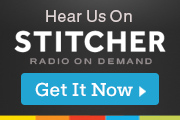 And if you're sat back wondering who all the schmucks afraid of being found out are, you may be experiencing the Dunning-Kruger effect. But that's a whole different blog altogether…..
Photo courtesy of the fab folk at Unsplash and the talented Kayla-Velasquez