Hi Friends,
Welcome to the third episode of The Positive Change Guru Podcast, the podcast for a positive community. We want you to be inspired, achieve your dreams and take action. Our mission is to help you achieve your goals and unleash your awesomeness by providing you with practical, actionable tools for positive change. So what better place to start than with the subject of our third episode, the imposter syndrome podcast all about feeling like a fake and how to overcome it. Let's go!

Imposter syndrome
Have you ever felt like a fraud? Or suspected that you're about to be found out? Perhaps you believe that you don't deserve your successes? that they're just down to serendipity? If you answered yes, you may be experiencing imposter syndrome. In this episode we'll explore the phenomenon, giving you insider tips on what to look for and introducing you to powerful steps that will help you to overcome feeling like a fake that you can start using straight away.
What you'll find in this 'Imposter Syndrome' episode
In our third show we delve into imposter syndrome. We'll walk you through what it  looks like and how you can side step that inner critic to bust your imposter syndrome beliefs.
Listen in to this episode and discover:
What it is

How it affects us

How many people really suffer from it

How it can present a serious barrier if you want to make changes

Practices and tips to smash through that feeling that you're a fake
Thanks for listening!
We'd love to hear your thoughts:
Leave a note in the comments section below
To help us build a positive community:
Leave a review of the show on iTunes. We read every review and your rating really helps us to spread the positive change message.
Subscribe on iTunes.
or
join us on Stitcher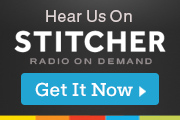 Right click here and save as to download this episode to your computer.
Resources
Imposter Syndrome Assessment
Imposter Syndrome Blogs
We've helped hundreds of individuals, teams and organisations overcome imposter syndrome with a growth mindset. We'd love to help you discover more about our growth mindset consultancy, training and courses, get in touch to find out more.