Hi Friends,
Welcome to the first episode of The Positive Change Guru Podcast, the podcast for a positive community. We want you to be inspired, achieve your dreams and take action. Our mission is to help you achieve your goals and unleash your awesomeness by providing you with practical, actionable tools for positive change. So what better place to start than with the subject of our first episode – developing a growth mindset for success. Let's go!

How Growth Mindset Shapes Our Lives
"Why waste time proving over and over how great you are, when you could be getting better? Why hide deficiencies instead of overcoming them? Why seek out the tried and true, instead of experiences that will stretch you? The passion for stretching yourself and sticking to it, even (or especially) when it's not going well, is the hallmark of the growth mindset. This is the mindset that allows people to thrive during some of the most challenging times in their lives." Carol Dweck
What you'll find in this 'Develop a Growth Mindset for Success' show
In our first show we take a deep dive into how to develop a growth mindset for success. We all have aspirations, dreams and goals that we want to achieve but have you ever wondered why and how some people seem to adopt a more successful approach than others?
Listen in to this episode and discover:
 Thanks for listening!
We'd love to hear your thoughts:
To help us build a positive community: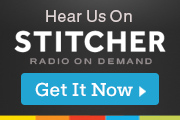 Right click here and save as to download this episode to your computer.
Resources